First of all, Erin G. has sent a picture of her new Wall-E plush settling in at his new home. Thanks for the pic, Erin, and congrats on winning 2nd place in the contest!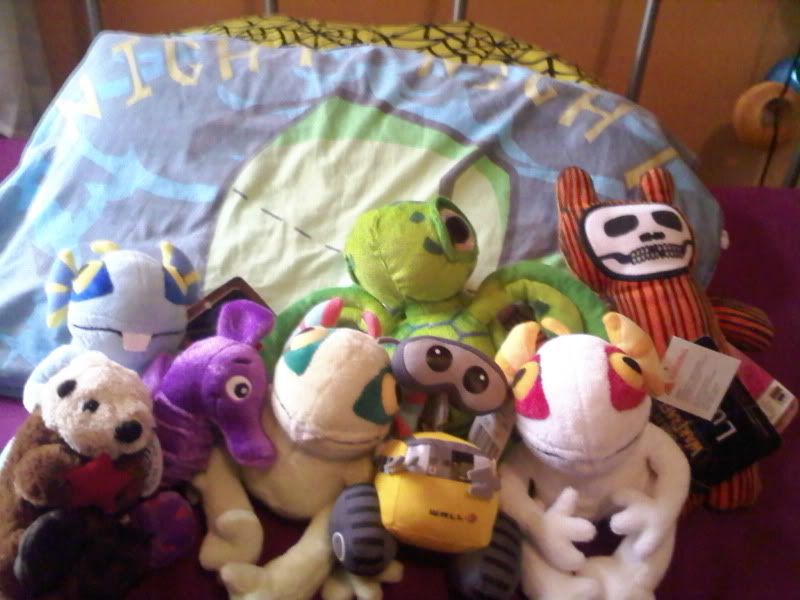 Secondly, it is Thanksgiving. Last year I brought to light a charity I supported. I thought I'd keep the tradition going.
Child's Play was started in 2003 by the masterminds behind Penny Arcade. The organization helps bring board games, video games and other toys to children's hospitals. It's an amazing charity and one I'm proud to support.
If you go on the Childs Play website and click your closest children's hospital, you can see an Amazon.com list on the toys needed at that hospital. Buy what you'd like and the toys will be sent directly to that hospital.
There are a few other ways to help:
Also, I hope all my readers had an awesome, food coma inducing Thanksgiving!